Clip On UV Sterilizer Lamp-Rechargeable
---
Sale price
$ 29.99
Regular price
$ 32.99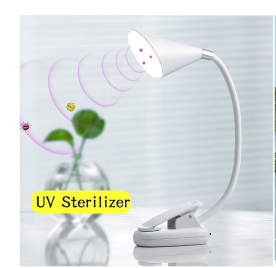 This rechargeable UV Sterilizer is a clip on lamp and is great for travel, home and office and class rooms.  Kills 99% of germs, virus and bacteria. 
Comes with charger cord for the Rechargable Li-ion Battery
Note: Product should not be pointed into eyes directly or skin exposed for long periods of time.   This is not a toy. Keep out of the reach of children. 
Related Products
---