RFID CREDIT CARD SLEEVES -Safety Texas Style!
---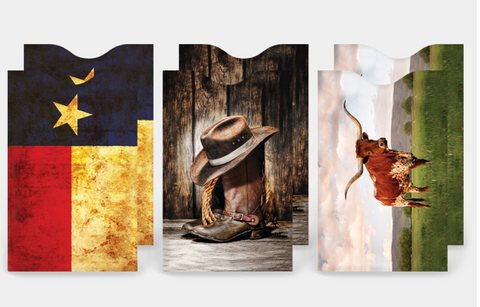 Credit Card Sleeves - The Texas Collection
Monarque Armored Wallet Sleeves are made with a patented four-layer material that is tear resistant and boasts RFID protection. RFID blocking technology prevents scanners and thieves access to your personal information.
Set includes two of each of the three designs for a total of six per set.  
Perfect gift to add to a gift card envelope! 
Related Products
---