Wine Socks - For your feet!
---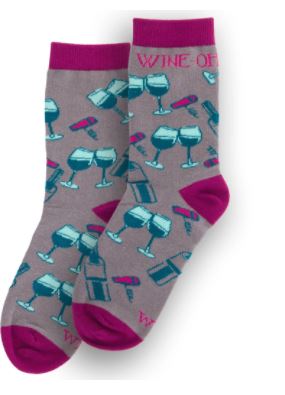 Having a bad "hare" day? Doesn't mean your feet have to suffer as well. Be a little less boring and walk around town like nobodies business with a pair of obnoxious socks wrapped around your feet. 
This collection of colorful witty socks will sure spark a conversation, whether it be about your "Nice rack" or how "Gnomies are your homies", humans will no longer bore you.
Materials: 65% Cotton, 22% Nylon, 3% Spandex
Size: Approximately 3 x 14"
Machine washable
Related Products
---